BRETT KING |

King of the Disruptors
Exclusive Conference Keynote (Virtual)
Digital Banking – The Heart of Fintech Innovation
How banks must evolve to meet customers' expectations in the Covid-19 world
– Founder of Moven, World's first in-app mobile bank account.
– 'Innovator of the Year' by American Banker
– World's #1 Financial Services Influencer by The Financial Brand
– Amazon's Global Bestselling author of Bank 4.0
– Keynotes at TEDx, Wired, Singularity University, The Economist, etc.
– Advisor to Obama administration on Fintech
Banking redefined



Disruption, transformation and the next-generation bank
.
Likhit Wagle |

General Manager, Global Banking Industry, IBM
Likhit Wagle is a global executive who has led and advised Banking and Insurance clients around the world on business transformation programs that have realised major improvements in the clients' net promoter scores, revenue growth and bottom line profitability.
Likhit is currently responsible for IBM's world- wide banking business.  This is by far IBM's largest sector by revenue and profits.  Likhit's mission is to grow the industry on a consistent, sustainable and profitable basis by making IBM the partner of choice for Digital Re-invention.  Likhit is responsible for developing and executing IBM's strategy, including the enhancement of external eminence, selection and development of IBM's client portfolio in the sector and the deployment of industry specific solutions.  Nurturing, managing and developing industry talent and expertise which underpins IBM's strategic differentiation is a key part of his responsibilities.  Likhit is a member of IBM's Management Board for the Industry and also a member of the Acceleration Team which consists of the top 300 executives in the Corporation that has been hand-picked by the Chairman of IBM.  He is also a founder member of the Industry Academy – a community of the foremost industry experts in IBM.
WHAT DOES A DIGITAL TRANSFORMATION JOURNEY LOOK LIKE FOR A BANK
(VIRTUAL WITH LIVE Q&A)
Robin Speculand |

Global Pioneer in Strategy Implementation and Consultant to DBS Bank (Singapore)
Digitalization has moved from being optional to compulsory in banking as we look to connect remotely with customers. But with only one in five digital implementation succeeding the odds are stacked against success. In his keynote Robin Speculand, a strategy and digital implementation specialists, will share key tips and best practices for implementing digitalization in banking that include:
• Try to finally eliminate front, middle and back office silo mentality
• The benefits of adopting cloud to improve technology cadence
• How customer journeys finally allow us to truly deliver excellent service
• Why culture transformation is one of the biggest hurdles to success in banking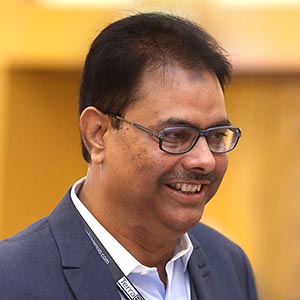 Dear Digital Banking and Fintech Enthusiasts!
I'm excited to announce that 3rd Digital Banking and Mobile Payment Summit 2020 – DigiBAP2020 is featuring Brett King – founder of  world's first Neo Bank Moven, Amazon's bestselling author of Bank 4.0, world's #1 Fintech influencer, and an expert on disruption in banking. The theme chosen for the year is fintech innovation in a disrupted world. We understand the inhibitions around being in a crowded conference setting, so we decided to bring the buzz of the conference to your living room.
Pakistani banks are making investments in digital transformation and deploying technologies such as artificial intelligence (AI), automation, blockchain etc. to re-shape their new branch and digital banking strategies. We hope that the conference will assist industry leaders in developing key plans and priorities for 2021 and beyond. Similarly, the conference will be beneficial for payments, ecommerce, retail, fintech and insurtech professionals, investors, and startups.
Warm regards,
HAMZA W. HASHMI | Chief Executive Officer – TerraBiz
CONFERENCE AGENDA IN BRIEF
• Regulatory Keynote: Financial Policy and Regulations – Role of Fintech in Financial Inclusion for Women and Youth (Recorded keynote to be followed by live Q&A)
• Inaugural Keynote: Digital Banking – The Heart of Fintech Innovation – How banks must evolve to meet customers' expectations in the COVID-19 world
• Presentation: Becoming the Bank that People Love
• CEO Roundtable: Embracing Disruption – Preparing for the Future of Banking
• Keynote: Emerging Tech Trends Transforming the Banking World
• International Strategy Execution Keynote: What Does a Digital Transformation Journey Look Like for a Bank (Virtual with Live Q&A)
• Interactive Panel Discussion: Role of CDOs and CIOs in Today's Digitally Disrupted Banking Environment
• Keynote: Navigating the payments revolutions – Innovation, Opportunity, & Competition
• Retail Delivery Panel: Branches, Digital Channels & The Omni-Channel Experience
• Fireside Chat: How Artificial Intelligence is Revolutionizing Banking
• Case Study Keynote: Big Data and Cloud Hosting (Virtual with Live Q&A)
• Presentation: How Big Data Can Build the Bank of the Future
• CISO Panel: Banks as Targets of Cyber Crime: Improving Protection for Banks and their Customers
• Presentation: Banking and Payments in a Low Touch Economy
• Presentation: The Power of Social Media in Banking – Finding Innovative Ways of Connecting to People and Communities
• Focused Webinar: Creating a sustainable e-Commerce ecosystem with Fintech, Payments, Investments
• Workshop 1: Blockchain in Banking Connecting the Dots
• Workshop 2: Fintech & Regulatory Compliance
Mon-Tue, December 14-15, 2020

(Links will be shared a week before the conference)
Workshop 1
by Gary Nuttall
PKR 15,000/- +SST
Per Person

Tuesday, December 15, 2020 (Live via Zoom)
2:00 pm to 6 pm (PST)
Workshop 2
by Simone D. Casadei Bernardi
PKR 15,000/- +SST
Per Person

Wednesday, December 16, 2020 (Live via Zoom)
2:00 pm to 6 pm (PST)
Notes:
– Conference will be broadcasted on Mon-Tue, December 14-15, 2020
– Recordings of some of the sessions will not be available
– Schedule will be shared a week before the conference
– Link for the conference streaming (December 14-15, 2020) will be shared a week before the event
– Zoom IDs and Passwords for the separately bookable workshops will be emailed to the paid participants ahead of the workshops
– Recording of the workshops will not be available
For branding, sponsorship opportunities, registration(s), and further details, please contact
Mohammed Phaysal
Business Head, TerraBiz
Mobile: +92 300 213 3849
Email: digibap@terrabizgroup.com